EZ Splicer Tool
or 4 payments of $5.50 with Afterpay
E-Z Splicer – A Classic Knotting Tool!
Great when working with Bonnie Braid or Parachute Cord. It especially proves its value when back splicing braids and completing perfect bracelets. The specially shaped music wire loop is strong and springy so it stands up to the hard demands of working with cord as dense as Parachute Cord. Pepperell have added the lanyard loop on the newly redesigned model so that you can add a lanyard (obviously).
Pair with the companion tool, the EZ Beader.
Made in China.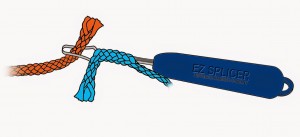 In stock