EZ Beader Tool
or 4 payments of $2.26 with Afterpay
New Design! Now features an easy to find bright red handle. The loop fixed to the base of the tool can be embellished with a key ring, or strap (optional).
The EZ Beader Tool is brilliant for stringing beads onto macramé cording, especially cords with frayed ends. This threading tool can be used to string cords on beads of just about any size. It fits best through a 3mm hole diameter or larger. It can be used to string multiple strands of cord at once.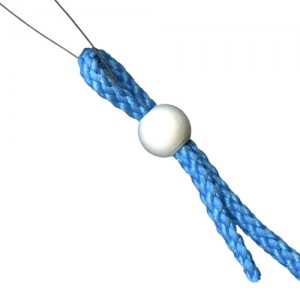 Out of stock
Notify me when the item is back in stock.