Macrame Basics: Plant Hangers Book
or 4 payments of $1.70 with Afterpay
Macramé Basics: Plant Hangers produced by Pepperell Braiding Company.
This 11 page booklet contains detailed instructions for making 7 unique plant hanger designs. Learn basic and advanced knotting techniques with the illustrated guide.
These designs are the most popular Macrame projects by far!
We recommend 4mm or 6mm Bonnie Braid Craft Cord as it can be used for every project in this book.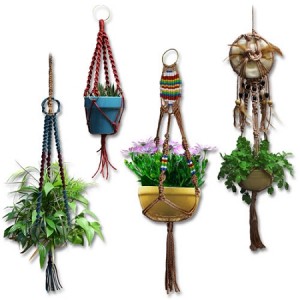 In stock